5 Tips For House Hunting This Weekend
In today's hot San Antonio market, you want to make the most of your time when shopping for a home on the weekends. You want to be prepared before you venture out to see a list of homes.
Here are 5 tips to help you be more efficient with your house hunting this weekend:
Tip 1: Get pre-approved before you start shopping. This will enable you to know exactly the price range you should be shopping in. Not too mention, it will make you a stronger buyer in a competitive market. In today's market, all offers need to be submitted with a pre-approval letter attached.
Tip 2: Be clear on what amenities and features you want. If your wish list is long, you may not be able to zero in on a single property. You want to be specific with what you want in a home, versus what you need. You also want to have an idea of which items you can live without.
Tip 3: Know the location, neighborhood. Before getting in the car, research the part of town you want to live in. Know the zip code, research schools, nearby shops and restaurants. Find out where the nearest grocery store is located. Research your commute to work from the neighborhood. How long will it take you to get to the office.
Tip 4: Hire a savvy and experienced realtor. Once you are ready to start touring homes, you will need a realtor to set the appointments and get you access to the houses. You can do research on agents, via realtor.com, facebook, and other social media. Ask your family and friends for a referral. You will want to hire an agent that has the experience to help you negotiate the best deal and to work in your favor.
Tip 5: Plan your route. Once you have an agent, they can help you set appointments at each home in a manner so that you are efficient and not wasting time. If you are short on time, prioritize the newest listings first or by your preferred top prospects first.
Bonus Tip: Take notes at each property. Write down both positive and negative features. Try to remember something that stands out at each property. You can even nickname each house. For example: The Green Living Room House or The House with the Red Door.
In the end, house shopping should be fun. Keeping these tips in mind will help you be more efficient while shopping. You will not love every property, but you will want to revisit your top prospects.
Happy house hunting!
(210)389-4715
Janet Wingrove has been a licensed realtor in the State of Texas since 2007 and has been selling real estate in San Antonio ever since. My #1 goal is to help you achieve your real estate dreams!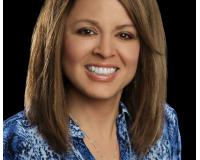 Author:
Janet Wingrove
Phone:
210-389-4715
Dated:
May 4th 2019
Views:
185
About Janet: ...