3 Upfront Costs a Buyer Will Want to Know About When Buying a Home
One of the questions that is asked frequently by a first-time buyer is, "What will I need to pay for when I am buying a home?" Purchasing a home is one of the best investments for an individual. With the investment, there are some expenses associated with the purchase that a buyer should budget for. The following expenses are 3 upfront costs that you will pay before closing on the transaction:
1) Earnest Money – Earnest money is the money that you will deposit with the title company when you go under contract to purchase a home. Typically, earnest money is 1% of the sales price. This money is deposited into an escrow account and is credited back to the buyer at closing. Essentially, it is like a deposit. Earnest money represents a monetary commitment to purchase the home.
2) Option Fee – The option fee is the money the buyer pays the seller to enable the buyer to do inspections, have contractors look at the home, etc... This is called the Option Period and occurs at the beginning of the transaction. The option period can be any number of days that is negotiated by the buyer and seller and, on average, it is $10 per day. If you have a 10-day option period, then it would be $100/$10 per day. During this time, the buyer will negotiate repairs with the seller.
3) Inspection and Pest Inspection – This is one of the most important expenses a buyer will undertake. During the option period, the buyer will hire an inspector to visually inspect the home and look for deficiencies and or needed repairs. The inspector represents the buyer and will recommend if further evaluation of the components of the home or other items is needed by a licensed technician. Along with the inspection, the buyer will hire a Pest Control Company to look for any type of wood destroying insects. The average cost for an inspection is $375 and a pest inspection is $75. These 2 items are must haves and should be budgeted for.
Just remember, as a first-time buyer, purchasing a home is a huge investment. The earnest money will be credited back to you at closing, you never loose that money. The option fee and inspection payments will enable you to have professionals review the property and negotiate repairs.
(210)389-4715
janet.sahouse.com
Janet Wingrove has been licensed in the State of Texas since 2007 and has been selling real estate in San Antonio ever since.
"My #1 goal is to help you achieve your real estate dreams!" - Janet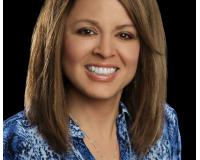 Author:
Janet Wingrove
Phone:
210-389-4715
Dated:
May 24th 2019
Views:
182
About Janet: ...