4 Things Buyers Should Not Forget to Do Before Buying a Home
Summer selling season is here and I want to make sure you are ready and prepared to buy your next home. Here are 4 things, I recommend buyers not forget to do before purchasing a home:
1) Talk to the neighbors – The neighbors are perfect people to ask about the neighborhood. Who better than a neighbor to tell you what they like and dislike about a neighborhood? You can always get good insight about the community and the HOA from neighbors who have lived there for years. Not to mention, they may have some insight about the home you are buying. Don't be shy, go knock on the neighbor's door and ask questions.
2) Park in the driveway – If you have multiple cars, a buyer should take the time to park all cars in the driveway. Find out if all the vehicles are going to fit. You can also park inside the garage. Make sure your vehicle will fit inside. Try driving down the steep driveway. It may be hard to get a sedan down a steep driveway without bottoming out.
3) Review the Homeowners Association Documents ahead of time – As a potential homeowner, you will want to review the covenants, deeds and restrictions ahead of time. Learn as much as you can about building regulations and what is permissible in the neighborhood. The pool or shed you wanted to put in may not be allowed.
4) Check with your local police department for crime statistics – Home buyers with children can check the national sex offender registry and with the local police department to find out about crime in the area. The San Antonio Police Department has a link on there website. Here you enter the address of the home you are buying to find out what types of crimes happened near the home.
When buying a home, you want to find out as much as possible about the property and the neighborhood. Don't forget about the 4 items outlined above.
Happy House Hunting!
janet.sahouses.com
(210)389-4715
Janet Wingrove has been a licensed agent in the State of Texas since 2007 and has been selling real estate in San Antonio ever since.
"My #1 goal is to help you achieve your real estate dreams!" - Janet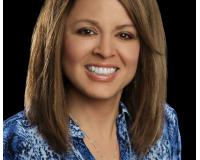 Author:
Janet Wingrove
Phone:
210-389-4715
Dated:
June 4th 2019
Views:
221
About Janet: ...