Things to Consider When Transitioning From Renting to Buying a Home
Are you currently renting an apartment and would like to buy a home? Here are some items/expenses to take into consideration when prepping to buy your first home.
1) Homeowners Insurance – As a homeowner, you will be responsible for paying homeowners insurance on your home. The mortgage company is going to require you to have a policy in place to protect their asset. The average cost of homeowners insurance in Texas is $1945 annually.
2) Real Estate Taxes - Don't forget, unlike apartments, you will now be responsible for paying real estate taxes on your home. The rate in San Antonio is 2.72%. Most buyers elect to have their taxes escrowed with their monthly mortgage payment. This is always a good idea to prevent from having to pay a big payment at the beginning of the year.
3) Yard Maintenance – Unlike apartments, as a homeowner, you will be responsible for taking care of your own yard. From mowing the lawn, planting flowers, trimming trees become the responsibility of the homeowner. Don't forget, you will also need to have lawn equipment on hand. You can always hire a lawn maintenance to maintain the yard.
4) Home Maintenance – Any repairs, from plumbing to electrical, are the responsibility of the homeowner. Living in an apartment, you have access to apartment maintenance personnel. With a home, you should consider having a home warranty in place to assist with some of these repairs. Home maintenance can include cosmetic items such as exterior and interior painting.
In summary, there are many good reasons to own a home. Making family memories out way the expenses incurred. There are also many tax benefits to owning a home. If you can take the leap into homeownership, you should.
Janet Wingrove has been licensed in the State of Texas since 2007 and has been selling real estate in San Antonio ever since.
"My #1 goal is to help you achieve your real estate dreams!" - Janet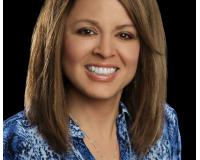 Author:
Janet Wingrove
Phone:
210-389-4715
Dated:
July 2nd 2019
Views:
158
About Janet: ...