Why Sellers Should Leave the House During Showings
Every seller is curious about the comments potential buyers are making about their house. It's exciting to sell your home, but it not a wise idea for a seller to be home during showings. Here are reasons why:
1) Privacy – A buyer wants privacy when touring a property. They want to freely move around the home and feel comfortable during conversations they are having amongst themselves and their agent. A buyer will discuss both positive and negative aspects about the property and may not do that if they know the seller is home.
2) Rushing through the showing – As a seller, you want the buyers to spend as much time in the house while touring. In my experience, when a homeowner is present, the tour of the house is typically shorter. The buyer simply doesn't feel comfortable with the homeowner being present and they decide not to spend as much time in the house. You want the buyers to look at all the rooms, spaces, cabinets and allow the buyer to do that.
3) Sellers talk too much – When the sellers are home during showings, they tend to engage in conversation with the buyer. By being home, they set themselves up to answer questions. This is not a bad thing, but it could be. It's always better to let your realtor handle buyer's questions. Sometimes, sellers unintentionally give information not needed. Such as, "the neighbors are awesome, they have parties every weekend." Although fun, this might not bode well with this buyer.
In summary, the less said the better. It's always better to take the safe approach when selling your home and leave during showings.
Janet Wingrove has been a licensed realtor since 2007 and has been selling real estate in San Antonio ever since. "My #1 goal it to help you achieve your real estate dreams!" - Janet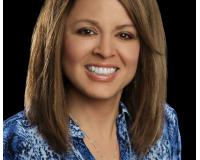 Author:
Janet Wingrove
Phone:
210-389-4715
Dated:
August 6th 2019
Views:
73
About Janet: ...