3 Things A Title Company Does During A Real Estate Transaction
One of the most important entities in the home buying and selling process is the Title Company. This place, you could say, is where all the magic happens. The Title Company is responsible for pulling all the elements of the transaction together. From the beginning to the closing table. The Title Company plays a significant role in real estate.
1) Reviews and researches title – In order for a property to sell to a new owner the title must be free and clear of all liens. The title company is responsible to researching the title and ensuring that the title to the property is clear. Sometimes there are liens such as vendor liens, judgements, right of survivorship claims that can "cloud" a title. If any of these liens are found, the Title Company will notify the appropriate party to ensure the lien is cleared prior to closing.
2) The Title Company maintains an escrow account – Do you ever wonder what happens to the Earnest Money? The Title Company is responsible for depositing the money into an escrow account and holding it until closing. The Title Company is also responsible for the money the buyer brings to closing, which could be in the form of a wire, check, or cashier's check. When closing occurs, the Title Company distributes the money to the appropriate parties including the bank, sellers and realtors.
3) The Title Company issues title insurance – Once title is clear, the Title Company will issue title insurance to the buyer and lender. Title insurance is important in case an issue with the title is found after the transaction has closed. Title insurance is a negotiable item within the contract.
There are many things a Title Company does during a transaction. From generating the closing documents, ordering HOA documents, surveys, etc.. The Title Company is viable to real estate transactions.
As always, feel free to ask questions in the comment section.
Janet Wingrove has been a licensed realtor in the State of Texas since 2007 and has been selling real estate in San Antonio ever since. "My #1 goal is to help you achieve your real estate dreams!" - Janet
(210)389-4715
janet.sahouses.com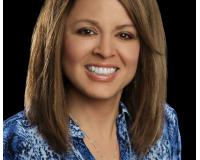 Author:
Janet Wingrove
Phone:
210-389-4715
Dated:
August 28th 2019
Views:
156
About Janet: ...