How Does Your Credit Score Affect Buying a House
Do you know what your credit score is and what it means? Today we break down the definition of credit scores, what you can to do build or repair it and some common mistakes to avoid.
1. The most perfect score is 850! WOW! The closer you are to that, the better rate you can secure. All you need to get a mortgage is 620, some lenders will go lower but you will pay the difference. It's actually a lot less expensive to take 6 months and clean up your credit first, rather than to finance at that lower score.
2. Mortgage lenders look at all three credit reporting entities: Transunion, Experian, and Equifax. Lenders dig deeper than creditscore.com and similar sites, so that is why scores can be different between the two sources. Lenders are PROS! This is what they do for a living. What we think is helping our credit, could actually be making it worse. That is why it is really important that you talk with a lender first and understand what you can do to make the most positive impact on your credit.
3. No credit? Only use cash? You have two options: establish some credit or find a lender that will do a manual underwriting.
If you would like to establish credit but have hesitations, one option is to get a secure credit card. You take the cash you want to spend, go to the bank and ask to buy a secure credit card. Make small charges, pay it off consistently for three months and you're on your way to building credit.
OR
Use a lender that will do a manual underwriting, that with a 20% downpayment and a 15 year mortgage or less is one way to buy a house with no credit. Bonus: we have a lender who will do this, too, call us and we'll connect you! Make sure you have all your checking statements and all income statements available and able to prove all your finances are in top shape.
4. If something happened and your credit score took a hit, that is ok. Life happens, we totally get it! We can help you. We'll share our knowledge and resources with you to repair it. It's not a three year plan either, our folks can help you get ready in just a few months without costing an arm and a leg. Soon enough you will be ready to buy your new home!
There is so much we can cover when we talk about credit, so feel free to call or text and set up an appointment to chat, I'll be more than happy to help!
- Michelle
(210) 355-7030
For this video and more videos on topics such as Staging Your Home, First Time Home Buyers, How to Sell Your Pet Friendly Home, and more check out my youtube channel: https://goo.gl/wR8hix
To join the fun LIVE, check out my Facebook page every Wednesday at 12:30pm! www.facebook.com/michelleplazekrealestate
Twitter: Michelle Plazek
Instagram: Michelle Plazek
Pinterest: Michelle Plazek
#MichelleSellsSA #RealTalkwithMichelleandKim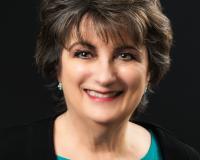 Texas Real Estate License #604864 Please click on the Resources tab for these forms: Texas Real Estate Commission Information About Brokerage Services Texas Real Estate Commission Consumer Notice ....